Below you can see how your publisher's member zone will look like once you granted permission to the user in the Channel settings.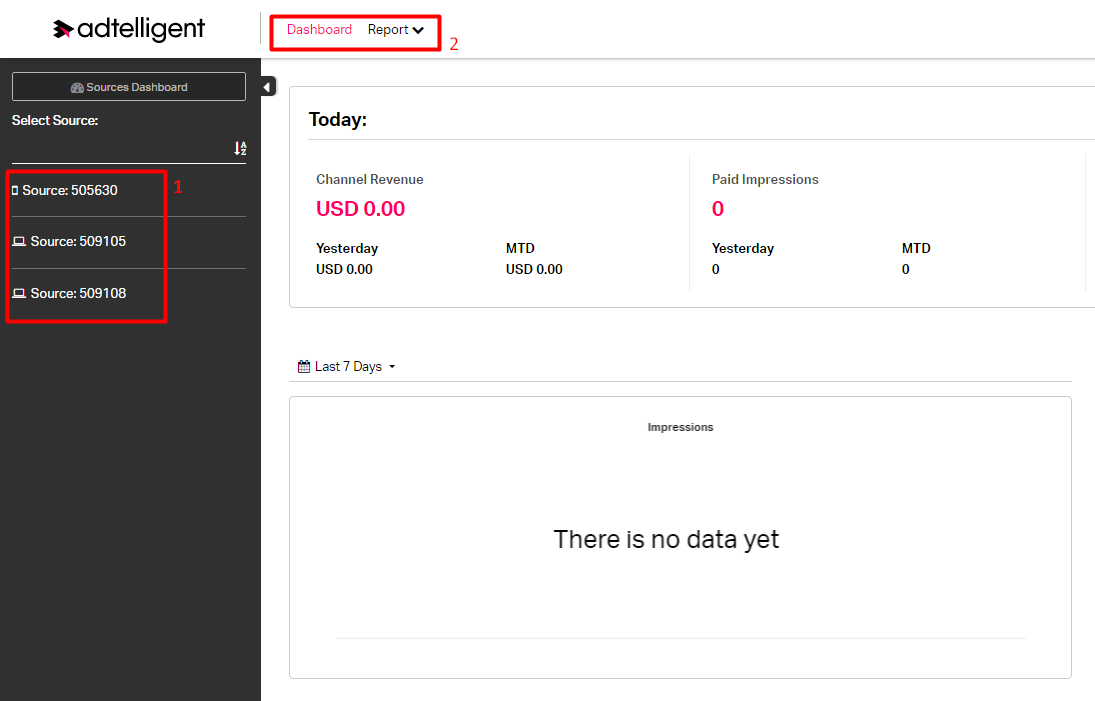 On the left-side panel the user will be able to see the list of sources (1) that were created under corresponding Channel in your UI. Note, that naming and IDs will be the same.
From the top panel, your publisher will be able to access Dashboard (2) with visual data and statistics in the Report section for managing reports of any complexity. Note, that Report tab will be similar to yours, however won't conatin any demand side details (tags, revenue etc.).