This article shows the general workflow of creating a new report. For more detailed information check the additional articles in the Reports folder.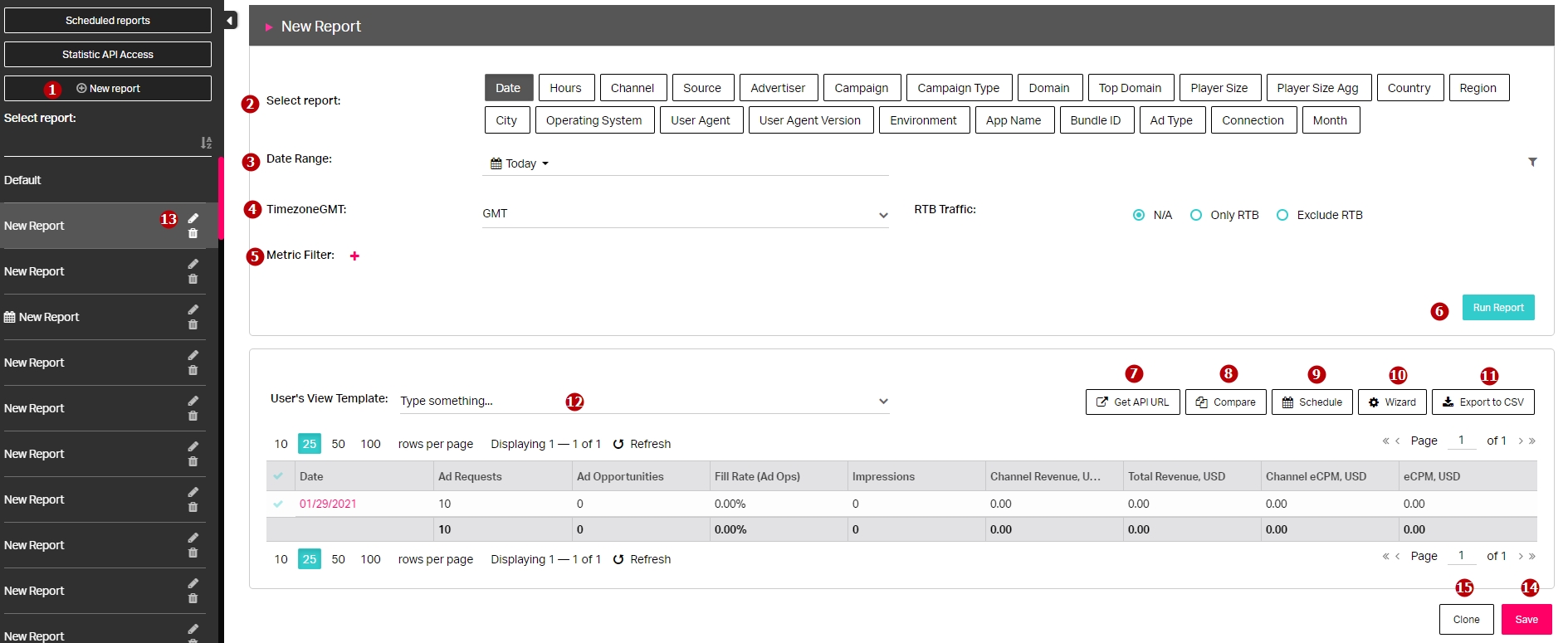 Click the + New Report button (1). The new report creation begins. At this moment, you can choose any parameters and combine them before saving.
Set the required values:
Slices (2) - organize the data according to the specific criteria
Date range (3) - date range of the report
Time Zone (4) - time zone of the report.

Metric Filter

(5) - allows you to set the conditions for number of Ad Requests/ Ad Opportunities/ Impressions etc.

Run Report (6) - after choosing all the conditions for your report click run report button
Get API URL (7) -

the option to get an access to the certain report due to API URL

.
Compare (8)

- allows to compare date with certain period of time (for example - today with yesterday).

Schedule

(9) - the scheduling reports option allows you to deliver automated reports to the email address(s) of your choice.

Wizard (10) - the option that allows managing parameters or measures of numerical data; check Extra Options

article for more information about metrics customization.

Export CSV (11) - you can export the report to csv.
User's View Template (12) allows choosing the view created in the Wizard (10) where you can adjust preset metrics for different reporting needs.
Change the Report name by clicking the edit button near the New Report in the left-side panel (13). When all required parameters are set click the Save button in the bottom right corner (14). Also if you need you can clone this report (15).