In Platform Settings, you are able to apply settings that will impact the activity related to the whole account.

In this section you are able to add / adjust 3-rd party trackers of yours, ex. fraud tracking pixels. In order to add the tracker, click on the

button as many times as the number of trackers you wish to add.

Once the field is added and the URL (5) is inserted, you are able to pick:
Event type (1). The list of available events includes different types, like impression, ad request, pause etc.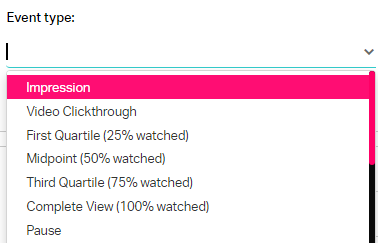 Environment (2). Picked environment needs to correspond the inventory you are going to score. It can be Desktop, CTV, Mobile App or others.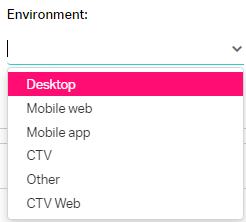 Traffic type (3). Picked traffic type needs to correspond the type you are going to score. It can be Video, Display or Audio.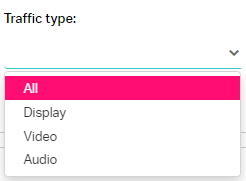 Indicated % will be applied to the number of events scored. For example, if 50% is set, system will score every 2nd event it receives.

Note! To remove the tracker, click on the

button.
Global Block Lists (2). The lists attached will affect the account in general and corresponding traffic will be blocked. You are able to add Block List by the following categories: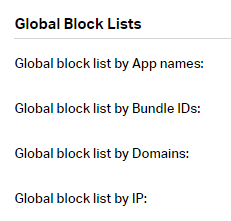 All the lists can be created under Tools -> Global Lists tab.